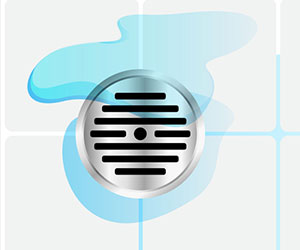 Shower drain installation and replacement is not an easy task. It comes with its own set of complications and preparations that need to be made before you start. You may need to be well equipped and prepared for all possible challenges. You may encounter as you tend to cater to this task.
Shower drain installation can become complicated if your shower is increasing in age. So, conventional metal shower drains are subjected to corrosion, making it hard for their removal. It is just not the case. A lot of problems can arise as you install a new shower drain in your bathroom.
Well, you don't have to be that worried since we have got your back!
In this article today, we will provide you with tips and tricks to easily install shower drain for tile, in concrete, without having access below, how to install plastic shower drain, and so much more.
So, hang in there because you are in for a bumpy ride!
How To Install Shower Drain For Tile?
Tiled custom shower drains come with three-piece assembling units, while each one of them needs to be installed at a different tile pan stage.
You may come across a membrane line of the shower present in between the two bottom flanges as they are held together. This liner serves as the most underneath for water resistance and ensures that all particles do not leak through while being smoothly drained down.
It also ensures that they do not settle under the mortar or make their way through the shower pan leak. A strainer assembly is a final piece which you can see once you complete the shower pan.
In case you are not compatible with manually handling the installation of your shower drain, you can always resort to a professional tile plumber. The professional will cater to the drain installation if they are installing your customized shower base too.
Step 1 – Install Lower Flanges
Want to clean and prepare your shower subfloor? You can now install your shower drain law flange. It will be connected to your drainpipe using a solvent glue to provide a draining direction.
Once the step is complete, you can then trowel around the mortar bed on the opening of the drain while creating a slope of 1/4 inch for each foot. You will have to make a slow that is directed towards your drain and away from your voice.
Next, allow the mortar bed to dry and install a waterproof liner membrane over your floor and on the shower drain's lower flange. The liner can be sealed to the drain flange using silicone caulk. To make it mate, you can cut off the additional liner around the opening of the drain.
Step 2 – Install the Middle Flange
Now, you can easily install the middle of lunch into your drain fitting and above the drain opening and the lino. You can resort to using bolts to provide maximum security with the lower flange present under the liner membrane.
You cannot check the liner for any possible leaks by falling over in water on the shower pan.
Step 3 – Install The Strainer Assembly
Next comes the strainer assembly of the drain that needs to be installed. This is an essential part of this. Please be above the liner membrane.
The trainer assembly for the drain comes with middle threads, which are then screwed down into the central flange's female threads. You can calculate the extension of the strainer assembly's degree as per the tiles' installation method, which you can do so by following the manufacturer's instruction guide. But to give a rough idea, if your tile is embedded over a solid mortar bed, it may be around 1 1/2 inches.
Once this is completed, you can then install the rest of your ceramic tile. A second mortar layer is required to cover it, which is further protected by a ceramic tile. Make sure that the tile is cured, sealed, and very grouted before you get into the shower and turn on your best high-pressure showerheads.
How To Install A Shower Drain In Concrete Floor?
To install a shower drain on the concrete floor according to usual standards, you need to reach the floor's bottom from either the sides or from the bottom directly. However, you may need to drill in a giant hole or a chip compared to your shower drain size. To give you a rough idea, you may want to drill a 1.5-inch hole or a 2-inch hole for better precision.
You may have to resort to cutting a trench if you are unable to reach the concrete floor's underside. Whichever approach you may choose, it is not as difficult as you think, although it requires a fair amount of labor to execute it, especially if you do not get your hands on a proper set of tools. You can start by practicing on your pre-existing drain and then moving towards your new drain location.
Either of these options will lead to making a big mess. However, for the second option, you may require a suitable repair, which can be time-consuming. Subsequently, do not think much about the mess you will be making since you can cover up the shower base in the end. Although, that may not be possible if you resort to a trench, which will leave the floor exposed.
How To Install Shower Drain Without Access Below?
You are probably experiencing a leaking shower drain, while you do not wish to cut open your ceiling form below to access it. If that is the case, you can opt for a special kind of drain like the WingTite Drain.
The WingTite Drain can be installed without having access below, especially if it has a fiberglass or plastic shower base, which can be easily installed from the top. Additionally, it has a 2 inch PVC or ABS drain pipe with an O ring seal. It comes with a set of four wings that hold the drain in place by clamping on the shower base. You do not require any special plumbing tools for this technique, while you can wrap it up in just half an hour.
Next, you need to remove your conventional drain flange using a blade to cut it loose from the shower pan section. However, the drain pipe can be left intact. Now, slip the WingTite Drain over the o ring seal and the drain pipe.
On the drain flange's underside, make sure to use a silicone sealant to ensure a 100% shower base seal. Lastly, fit upon a stainless steel cover on top to give it a finished look.
Frequently Asked Questions
How To Install A Plastic Shower Drain?
To install a plastic shower drain, firstly, separate the shower base from the gasket.
Next, set the shower base and add lubrication to the gasket via the plumber's soap. Now, slide it in between the pipe and the drain body. You may find a nut within the drain body – tighten it using compression via a screwdriver – this will eventually form a sealed connection. Last but not least, place the strainer on it.
How To Connect A Shower Drain To An Existing Drain?
If you wish to add the best handheld shower head, you need to connect your pre-existing drain to your shower drain. To make a connection, your pipe's size and diameter should be large to connect your new shower drain. You can search for a 2 inch or larger sized pipe since usually. Shower drains have a 2-inch size. Since you have a new shower drain, opt for ABS or PVC fittings and drain pipes.
What Are Different Shower Drains Types?
You can come across different kinds of shower drains in the market; however, they fall into two major categories: linear drains and point drains.
Linear drains function by directing the water flow through a channel under your shower floor – here. It drains into your drainage system. On the contrary, point drains are the most suitable ones and are usually found in your bathrooms. Since they provide maximum flexibility for water flow.
Conclusion
Bathrooms are an essential need. Hence they should be a comfortable place for you; however, it comes with criteria. Additionally, you need to opt for appropriate accessories like the best shower head or a shower drain.
You have endless options to choose the right products; however, you need to select the most suitable ones for yourself and learn how to install them. Just make sure that you consider your shower drain design before your bathroom construction starts to come with easy plumbing.
Hopefully, our tips and tricks were sufficient to cater to all your queries, and we were successful in teaching you how to install shower drain for tile and a few other methods. This way, you can save an additional cost of plumbing, which is quite expensive.
So off you go to change your bathroom shower drains!