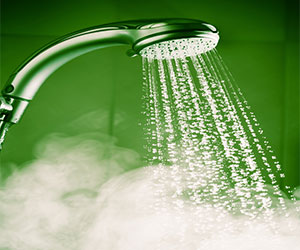 Steam has been utilized for various different tasks in the history of mankind for machinery, cooking, and cleaning purposes. As modern technology took over, multiple benefits of the steam shower came to light, which caused the development of steam showers.
These small units have been embraced by many cultures for over centuries as a social ritual for connecting with others and to provide relaxation. Within a quick span of time, people discovered its health benefits and started using it for ailment purposes.
With the introduction of steam bathing, you can now replace them with your regular showers head or even add to your existing one. While you do so, you can easily save up a grand amount while enjoying all its perks at home.
If you are stuck in a dilemma and cannot figure out how to use a steam room or are unaware of its remarkable advantages then this article will cater to all your queries.
We will help you discover the steam shower mechanism, cost, advantages, and limitations to provide you with convenience, in the hope that you will soon switch to a steam shower.
Let us begin together!
But before we start, let us establish the basic concept of what is actually a steam shower.
So, here we go!
What Is A Steam Shower?
Consider a standalone stall, with the exception of a tub, as it smoothly produces steam – can be described as a steam shower.
A steam shower minimizes the long use of running hot water and aims to produce a humid, warm, and soothing environment.
Generally, steam showers are made up of enclosed glass, which serves as steam trapping equipment. At times, these steam showers may also include a bench to provide you maximum comfort.
Steam showers have numerous benefits like relieving clogged sinuses, dry skin treatment, relaxing and comforting stiff muscles, and even aromatherapy. It can be used according to your preference.
Steam showers may not certainly be a cup of tea for everyone, however, if you are an individual in search of a spa-like experience, then you definitely need to get your hand on a steam shower.
What Does A Steam Shower Cost?
The cost of steam showers may vary depending on the type of purchase you are going to make.You can opt for two kinds of options, that is, choosing between a steam shower kit or a standalone steam generator.
A steam shower kit can be purchased at a cost of approximately $3000 or even more. On the contrary, the steam generator may cost you about $800 only. Subsequently, you need to add the installation cost which can round off to a couple of thousand dollars. The amount can vary according to the features of the generator and its power levels.
Amongst the steam shower disadvantages, you may not find an easy installation method, since professional plumbing is required. Hence you may need to hire a professional team.
How Do Steam Showers Work?
Steam showers follow a simple mechanism for their functioning. It consists of an enclosed and sealed stall that prevents the escaping of moisture from the shower.
As you may step inside a steam shower, you would have to activate the steam generator by pressing the button on the control panel of the shower. This will cause the water to heat up and reach a boiling stage.
Next, the steam from the constant boiling water will channel itself through the steam shower system. Finally, it will reach the steam head and fill up the shower with the containing steam.
In the case of a digital control system – often incorporated in modern steam showers – the same mechanism will be followed. Although, you may get to enjoy the perks of features like temperature adjustments, sound systems, best shower head, scents, and even mood lighting.
Why Should You Get A Steam Shower?
If you are remodeling your bathrooms or are searching for spa types of equipment, then the below-mentioned information shall cater to all your queries.
You may not find any prominent difference while looking at a regular shower and a steam shower, although they perform quite distinctive functions. They are manufactured using non-porous material, glass, tile, and ceramic, although are enclosed or sealed, unlike regular showers.
In comparison to regular showers, they are capable of providing you a sauna experience, with a temperature of 110 to 116 Fahrenheit to ensure a humid environment.
A steam shower may be useful for a couple of reasons, especially because it provides numerous health benefits, for instance, circulation, better sleeping patterns, enhanced circulation, skincare, and detoxification.
In fact, studies have proven various benefits of sauna vs steam room after a workout, where steam showers took the lead, given their amazing features (which we will discuss further).
If you enjoy treatments like aromatherapy or wish to have a relaxing and pleasant experience after you come home from work, then this is why you should immediately opt for it.
Moreover, a steam shower may save you the hassle of spending tons of money on spa visits.
Additionally, saving you the traveling fuel cost and the traveling time, while providing you with a more accessible comfort at home. This is a great remedy if you are a workaholic and find it difficult to make time for yourself.
The best part is, that it will save you the membership fee at your regular spa. In short, it is a minimal investment opportunity with long-term benefits.
Lastly, steam showers take up minimum space, in comparison to a sauna. Less space means that they are not only easy to maintain but come with easy cleaning – saving your precious time.
The Advantages of A Steam Shower
Steam showers tend to provide a tropical experience as you bathe. Subsequently, this eco-friendly device comes with various health benefits and advantages with a spa-like luxurious experience.
It can clear your stuffed nasal passages while unclogging your sinuses, causing them to drain for healthy breathing. These can be used after an exercise routine to relax and enhance blood circulation. It can also help in maintaining blood circulation levels to deal with low blood pressure effects.
Steam shower nourishes your body, rejuvenates your skin, and promotes weight loss while removing body toxins. It relaxes your muscles and provides you with a smooth sleeping pattern by relieving stress, tension, and promoting relaxation.
They promote perspiration and soften skin follicles to prevent razor burns. It also keeps you hydrated.
By taking up minimum space and having a luxurious service facility, they add to the equity of your homes. In fact, you do not require a separate room for these steam showers, as they can be added to your regular shower in the same bathroom.
You can use a cold shower after a steam shower to save energy. These steam showers can be easily operated making them a feasible choice for the whole family.
It can also provide a humid temperature for your orchid at home. To top it off, it can also be used to de-wrinkle your clothes and provide a clear crease.
Benefits of Steam Shower Vs. Sauna
While comparing the benefits of a sauna with a steam shower, you may discover that they are quite distinct.
Steam showers can be quickly activated and provide service without further ado. You do not have to wait for the steam to flow and can just enjoy the perks. To add more, it comes with no hazards, but a luxurious experience instead.
It consumes less amount water, which is about only 2 gallons within 15 to 20 minutes – this will reduce your water bills. In the same duration, a regular shower may consume 50 gallons, while a sauna would consume even more. It is an eco-friendly shower system.
The Health Benefits of A Steam Shower
Steam showers are a great deal at healing centers, gymnasiums, and fitness clubs as they not only add to the physical well being but also the mental health well being.
It has numerous, remarkable benefits along with healing qualities that were brought to light by the ancient Romans.
Let's have a look at the different kinds of benefits that it provides.
Benefits of Steam Shower
For centuries, steam showers have been used for their ailment properties.
Respiratory
Serves as a natural expectorant
It provides soothing to the throat
Causes loosening of the bronchial secretions
Provides temporary relief from respiratory symptoms
Causes the drainage of sinuses
Causes the opening of the nasal passages
Provides optimal breathing[/su_list]
Well Being
Chroma Therapy and steam combined can cause mood enhancement
Music therapy and steam combined can alleviate stress
Aromatherapy and steam combined, can relieve tension, stress and promote a soothing feel
provides a well-being sense
Helps in relieving stress
Promotes relaxation
Enhances sleep pattern
Promotes restful and a deep sleep
Increases natural sleep potentials[/su_list]
Holistic Health
Reduces metabolic waste in the body
Provides comfort and relief for temporary joint pain
Prepares the body to release excess sodium concentration
Removes body toxins[/su_list]
Skin Care
Rejuvenates the skin
Softens the hair follicles for boxing sessions
Makes sharing an easier task
Provides a healthy glow on the skin
Causes hydration of dry skin
Provides skin lubrication
Opens pores
Provide clear skin appearance
Promote skin cleansing[/su_list]
Physical Wellness
Causes loosening of stiff muscles
Enhances muscular flexibility
Boosts metabolism
Enhances blood circulation
Burns around 150 cal at 114 Fahrenheit in 15 minutes
Relaxes tired muscles
Causes lactic acid breakdown in muscles[/su_list]
Limits And Risks Of Steam Room Use
Like every other machine or product, steam showers have their disadvantages: overuse of steam rooms can cause harm in ways you may not be aware of.
Its warmth is capable of increasing the number of bacteria in the shower. Additionally, the steam shower can serve as a host for bacteria and germs by different individuals using the steam shower.
If you are wondering that the temperature may kill off the bacteria, then that is not true as the temperature is not high enough to destroy all kinds of bacteria.
Steam rooms are a hazard and are used in conditions like post-surgery, immunocompromised individuals, and pregnancy and can lead to serious conditions.
Steam showers should not be used to enhance the effects of your exercise routine as they can cause your heart rate to rise.
How Often Should You Use A Steam Room?
Ideally, you should not spend more than 15 minutes in a steam room as it can cause dehydration.
Conclusion
Steam showers for homeowners come with minimal investments as you gladly enjoy its spa perks. You can always add additional features like the best high pressure shower heads or the best handheld shower head for a quick rinse after the steam session.
Steam showers have great potential buyers due to their various advantages and health benefits, making them a priority for most homeowners.
Being a luxurious amenity, it can add to your well-being, will giving your home a modern decor style sense.
Hopefully, you were able to understand the mechanism, advantages, and purpose of steam showers and are willing to make a quick switch.