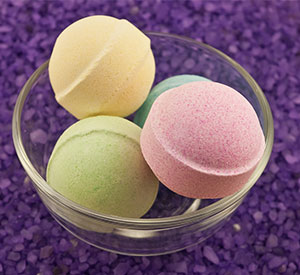 You might be wondering how to make bath bombs without citric acid? and is it really possible to do so?
Even though citric acid is one of the primary ingredients, bath bombs exist without it too. You can prepare DIY bath bombs with your favorite ingredients.
How To Make Bath Bombs Without Citric Acid?
Why Make Bath Bombs Without Citric Acid?
Due to the difficult availability of citric acid in the stores and often in homes, there is a dire need for preparing bath bombs without citric acid. So, here we came up with that remarkable recipe, and you are going to love it.
DIY Bath Bombs Without Citric Acid
If citric acid were responsible for initiating the reaction, there would be no chance to prepare the DIY bath bombs without citric acid. The reason behind making bath bombs without citric acid is to make it mild for sensitive skin and kids.
However, it's not only the expense you are reducing by making bombs without expensive citric acid. You are also adding a bit into your creativity, as this recipe creates higher fizz, and beginners can even try it.
Here we go with the complete guide about how to make bath bombs without citric acid?
Ingredients
Before getting into the recipe, first, you need to gather supplies in the right amounts. The whole process will be so fast that you'll not get time to measure and scramble things. It would be best if you keep the measured ingredients in your front.
Cornstarch: ½ cup
Baking soda: 1 cup
Essential oil: 2 tsp
Epsom salt: ½ cup
Tartar cream: ¼ cup
Coconut oil: 2.5 tsp
Water: 1 tsp
Silicone mold
Food color: 1-2 drops
Whisker and a bowl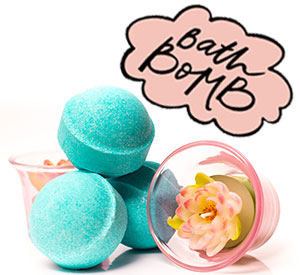 Cornstarch is not the primary ingredients of the bath bombs. So, people searching for how to make bath bombs without cornstarch can have effective results too. If you don't want the interaction of cornstarch, the whole mixture will still work.
Making Your Bath Bombs – Step By Step
After gathering all the ingredients, now it's time to mix them and get your fascinating bath bombs prepared. You have to follow the simple recipe.
Step 1 – Mix All The Dry Ingredients
Firstly, you need to add all the dry fixings one by one carefully into a glass bowl, including the cream of tartar, Epsom salt, cornstarch, and baking soda. Now you have to mix all the powdered ingredients well through a whisk. If you want to add citric acid, then it would be combined with dry ingredients.
Make sure you are not using a plastic bowl, which can mess things.
Step 2 – Mix Wet Ingredients
You need to add coconut oil, essential oils, and food coloring in another glass bowl. After that, Blend all these wet ingredients well. You'll notice that food coloring will not thoroughly mix with the oils. You have to try your best.
Step 3 – Add Wet Ingredients To Dry Ingredients
It's time to get the reaction started. Transfer the wet mixture gently to the bowl containing dry ingredients while mixing it properly. You will notice a fizzy response began to start between all the ingredients. Please make sure there are no lumps in the mixture; it will look much like wet sand.
Moreover, hold the mixture in hand and mold it into any shape to check if ingredients are mixed properly.
Step 4 – Shape The Bath Bombs
Making round bath bombs is quite challenging to handle, so we will press the mixture into a silicone mold instead of making them. In this way, when the bath bombs are completely dried, you have to remove them from the mold.
Moreover, through silicone mold, you will be able to prepare many of them at a time. Keep in mind; this mixture doesn't contain citric acid, so these bath bombs will be too soft. It would be best if you handled them with precise care not to break them.
How Do Bath Bombs Work?
The bath bomb's primary purpose is to create fizz and fascinating patterns into a dull bathtub when it explodes. When you splash a bath bomb in the tub immediately, it starts dissolving and creating bubbles. Generally, the reaction between citric acid and baking soda is what causes the bath bombs fizz.
As our mixture doesn't contain it, when all the ingredients, especially baking soda, come in contact with water, a fizzy reaction starts. As a result, carbon dioxide evolves in the form of bubbles.
Conclusion
If you came to know how to make bath bombs without citric acid? It's no more a difficult task; you can creatively do it with the simple ingredients mentioned above. It would be best if you tried this super easy bath bomb recipe, free from any chemical hazard and entirely safe for all skin types and kids.