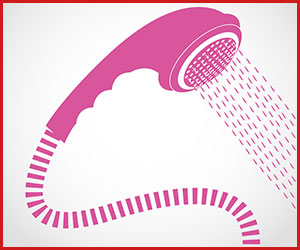 Showers are an essential need for your bathrooms, especially to enjoy a smooth flow stream and cut down on those water bills. But before you move any forward, you need to understand the types of shower heads and the unique features they have to offer.
The market is full of luxurious types of shower heads based on their functions and design.
If you are not aware of which ones to get your hands on, then keep reading on; as this article will educate you about all the different types of shower heads that you can finally select from and be satisfied.
11 Different Types of Shower Heads
Wall Mount Shower Heads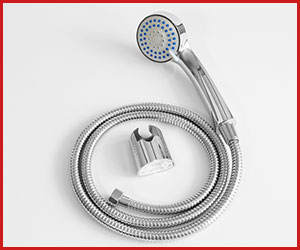 Amongst different types of shower heads, this wall mount shower head is the most common of all. Alongside being ergonomic, it is a quite cost-effective purchase (i.e. under $40).
The best part is, it requires easy maintenance. In fact, its use of convenience allows replacing any damaged parts in case they fail to work.
Make sure to opt for a multifunctional showerhead, that allows you to switch to your desired water spray pattern – a marvelous choice if you wish to enjoy a lavish experience.
Although, you do not have the liberty to adjust its height due to its fixed position on the bathroom wall.
It comes with a 5-inch shower head size and is available in online stores. It is a great option if you are on a strict budget.
Rainfall / Rain Shower Heads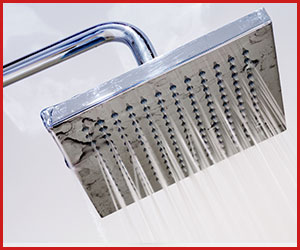 If you cannot decide between rain shower head vs regular, then let us help you!
To resolve your dilemma of rain shower head pros and cons we can inform you that it comes with a multi-functional shower spray from which you can choose to enhance your experience.
Apart from this, it comes with a 12 to 16-inch long arm length, allowing it to be easily extended on the length of a regular shower head. Not only is it cost-efficient, but can be mounted on your ceiling, only if you have proper pipes installed through it.
The best part: it gives you a waterfall showering experience, making your everyday showers a treat in itself.
On the contrary, you might want to check your bathroom size before installing this rain shower head. Secondly, don't forget to check for water pressure flow before it's placed in order to have a smooth experience.
Handheld Shower Heads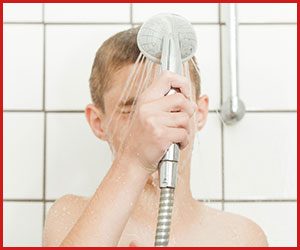 If you are sick and tired of always cleaning your shower head because of the leftover shampoo traces, then we bring you an alternative solution – the best handheld showerhead.
Easy to install and highly flexible, this shower head is quite pocket friendly. In fact, it is a handy option if you want to shower your pets or children.
With a metal or plastic flexible hose, it can be easily wall mounted. The metal hoses are quite durable, saving you a long-term hassle. Additionally, you only need to purchase the showerhead, if you priorly possess a hose and mount it in your bathroom.
Low-Pressure Shower Heads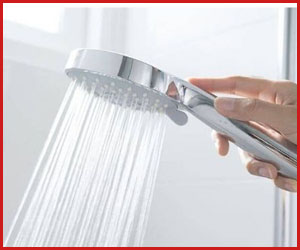 If you are craving a relaxing spa-like experience, then a low-pressure shower head is your one-stop solution. Not only will it provide you a lavish experience but also will prevent any increased units in your water bill.
This is a great option if you reside in an area with low water pressure as it will complement its functioning.
This showerhead is specifically designed for such limitations and can enhance your experience with features like massage and rainfall.
On the downside, it is a bit expensive. But then again, it is a one-time investment and helps in preventing the high cost of your water bills.
High-Pressure Shower Heads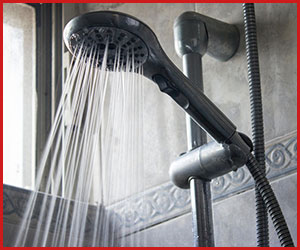 You should definitely opt for the best high-pressure showerheads if you require a minimum of two to three showers each day and are least concerned with regard to water bills.
These high-pressure shower-heads provide a steady and powerful water stream, allowing you to enjoy your morning showers.
To add more, a few of its models are also compliant with changing spray patterns. Although, it may be on the expensive side.
Filtered Shower Heads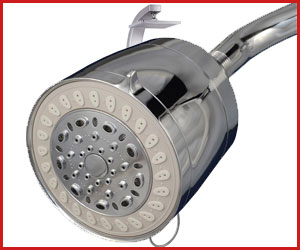 Filtered shower heads are a great option to filter out those chemicals like sulfur, minerals, and chlorine, especially from hard water; which regular showerheads are incapable of.
These specially designed shower heads are manufactured to filter the water effectively.
Before you make a purchase, be mindful that they are NSF testified. ( a well-reputed organization for certified product testing)
Sadly, they are not compliant with additional features like multiple functions. Additionally, you will be required to change its filter twice a year depending on your area's water condition.
Shower Panels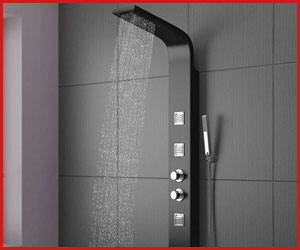 Shower panels give off a more futuristic vibe. These stunning beauties will provide a wonderful shower experience with amazing features like LED screens, random directions of water spurting, and temperature control.
An additional feature is that you get to enjoy the perks of a thorough massage and rinse because of its handheld convenience.
To top it off, they add to the luxurious look of your bathrooms. The best part is, that they are low maintenance and prevent clogging, given their unique design.
But, unlike other showerheads, this one is on the expensive end, although it serves great value for its monetary value.
Dual Shower Head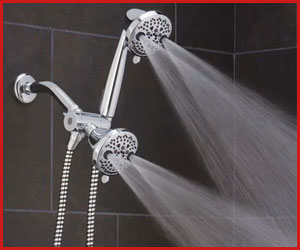 Combine a handheld shower with a rain shower, that combination results in a dual shower head.
Basically, a single unit that offers two built-in shower types – a completely new kind of experience for people who enjoy experimenting.
Two shower types indicate that there are two different water sources for the streamflow.
But as they say, all good things come at a cost – this shower head will cost you around a grand to avail its perks.
Ceiling Shower Head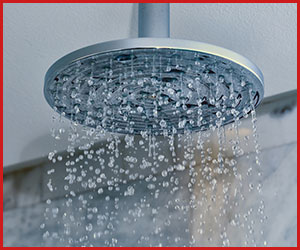 If you are more of a person who likes to have a bathroom with fixed showerheads, then these ceiling shower heads should be your choice. In fact, it gives off a rain-like an experience, while you appreciate the flow.
News flash: it will not cost you an arm and a leg, in fact, you can easily purchase it within $100.
LED Shower Head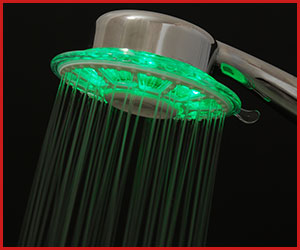 If you fancy experimentation then an LED shower head will give you a unique experience, where its lights will illuminate in different colors as you bathe.
It is often used as a mood changer during shower sessions. To add more, it comes with a temperature control feature.
RV Shower Head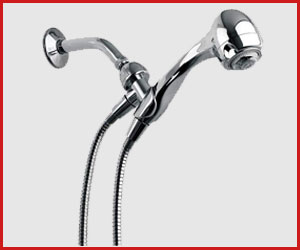 RV shower heads are mounted on an RV and are a brilliant option for travel enthusiasts. Their cost can range from a minimum of $100 and can o up to $1000; although, you get to avail of its experience amidst your adventures.
Conclusion
Showerheads are the most convenient options while bathing, hence it is important to be well-learned about different types of showerheads before you make a purchase.
In fact, it is a more practical investment, and thanks to the latest technologies, you can now enjoy features like LED lights, temperature control and so much more.
Hopefully, this article was helpful enough for you to identify the types of showers and have a rough idea about their cost.
Since now you know how to choose a shower head? off you go to buy one to enhance your experience!