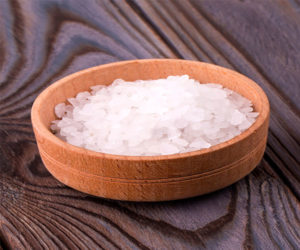 Can you put Epsom Salt in a hot tub?
Yes, you can put Epson Salt in a hot tub as long as you are using plain water, just make sure you drain it right after the use. However, if you are using chlorinated water, it wouldn't be a wise decision then since this can readily damage the tub.
In short, unless you are aware of it, it is either a ticket of you having quite a bit of fun or completely ruining your hot tub experience. Also, it's been agreed upon that in most cases, it would be a fool's errand to be putting Epsom salt in your hot tub.
On the other hand, putting Epsom salt in your hot tub has been known to give instant relief from muscle and soreness.
While there are both pros and cons, the latter is more dominant than the pros of this common practice.
Can You Put Epsom Salt in A Hot Tub?
Let us uncover a few facts about Epsom Salt and discuss why it can be good or bad if you are putting this in your hot tub.
What is Epsom Salt?
The chemical name for Epsom Salt is Magnesium Sulfate which is a chemical compound containing three elements i.e. magnesium, oxygen, and sulfur.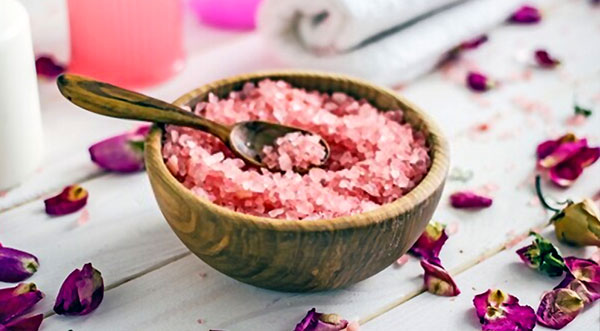 It has multiple uses where people prefer it over other salts to overcome magnesium deficiency since it has several benefits for your nervous and cardiac system.
Epsom Salt is also known for benefits like bringing relief from muscle soreness when used in hot water in a hot tub.
Now, it is due to this benefit this has been around; however, it has some certain side effects people can be unaware of.
Benefits of Epsom Salt in a Hot Tub
Before we move on and enlist a handsome amount of disadvantages, let us mention some of the major benefits of using Epsom Salt in your hot tub.
Relief From Soreness and Body Aches
When put in plain water inside a hot tub, it has certain properties of bringing quick relief for your muscle soreness and body aches. Again, it is because of the presence of magnesium and oxygen that might be lacking in our body and it would be needing plenty of it that Epsom Salt delivers.
Overcoming Magnesium Deficiency
Since magnesium is the primary component, it can help you overcome your magnesium deficiency which is quite important for your body. Magnesium is the fourth most important in our body and if we don't include food in our daily diet that may contain plenty of it, we can be deficient in it.
Stress Reduction and Better Sleep
We can be left pretty stressed after our daily work routine and while a good amount of magnesium is important for sleep quality improvement, putting Epsom Salt that is rich in this element would be helpful. Since it is rich in elements like oxygen and magnesium, that would increase the quality of plain water-reducing stress and help us sleep better after we are out of it.
Disadvantages of Epsom Salt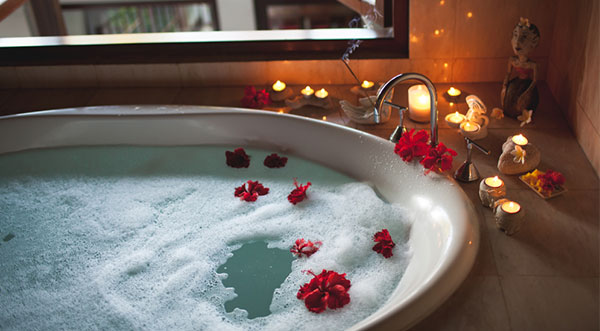 The disadvantages are more related to your hot tub spa instead of your bodily health.
For instance, putting this element in a hot tub full of chlorinated water can lead to corrosion, thus reducing the durability of the product.
Let us dig deep into the disadvantages of putting Epsom Salt in a hot tub and why you should avoid it:
Epsom Salt is Corrosive
Since salts are acidic, they can drastically change the pH of the water and that would lead to corrosion reducing the life of the hot tub.
It is mainly a matter of whether you can balance the pH levels when you are putting salts in your hot tub and while most people can't it is not a good idea to do so.
For instance, the changes after putting Epsom Salt in chlorinated water are much more drastic as compared to plain water.
Thus, if you aren't an expert with these chemical things, you should either use plain water or not put Epsom Salt in a hot tub at all.
Liners, heaters, and underwater lighting are some major components that saltwater corrosion can damage most of the time.
Higher Costs
Most people buy salt water-friendly hot tubs for putting Epsom Salt and others in their hot tub; however, these special spas are more expensive and increase your costs.
On the other hand, if you don't buy these hot tubs that are friendly with salt water, these salts can destroy your hot tub's material causing massive damage.
Further costs are added when you have to replace the hot tub salt cell after every two years and for more people, that can't be economical.
High-Temperature Requirement
While putting salts in a hot tub, the temperature needs to be above 60 Fahrenheit and maintaining that naturally to keep producing chlorine is hard.
And even though most people believe it, the experts have confirmed that the chlorine product under this specific temperature remains lower.
Now, most people think that since they have installed a saltwater cell, enough chlorine would be produced; however, this isn't true when the temperature keeps falling below 60 Fahrenheit.
What Are Some Alternatives To Putting Epsom Salt in a Hot Tub?
As you know putting Epsom Salt in a hot tub has more disadvantages than pros, here are some alternatives to putting salt in your spa and still getting those benefits.
The Aromatherapy
Instead of putting Epsom Salt in its raw form, you can get aromatherapy crystals that will bring the benefits just like the salt does while maintaining the integrity of the hot tub materials.
It is because these crystals are formed using natural ingredients such as herbs, vitamins, and other nutrients that are beneficial for your health.
Hot Tub Elixirs
The hot tub elixirs can be another great alternative to using Epsom Salt in a hot tub, especially due to its water softening and skin moisturizing benefits.
Conclusion
We hope that this in-depth discussion about putting Epsom Salt in a hot tub with major benefits and disadvantages of the practice helped you a lot with the conflict.