Many people have been asking, "Is it okay to have a hot tub session during pregnancy?"
Well, it's a good idea for a pregnant woman to skip the hot tub session because of various reasons.
But if you still want to enjoy the hot tub during pregnancy, then you need to follow some precautions so that you don't cause harm to yourself or your baby's health.
What Is Safe Hot Tub Temperature For Pregnancy?
Most women set hot tubs' temperatures between 100 and 104 degrees.
But sometimes it's not comfortable for a pregnant woman. So, adjust your hot tub temperature around 97 to 98 degrees.
If you feel any discomfort due to high heat, get out of the hot tub as soon as possible.
Some women have a question can I put my feet in a hot tub while pregnant?
The answer is yes, and you can dip only your feet into the hot tub water and soak your feet for 10 minutes. It will be pleasurable for you!
In this article, we are going to help you out in finding different risks, precautions, and a Safe Hot tub Temperature For pregnancy.
Negative Effects of Hot Tubs During Pregnancy
There are some adverse Effects of Hot Tubs during pregnancy. For example, using a hot tub can increase your body temperature, which might lead to the hazard of neural tube defects.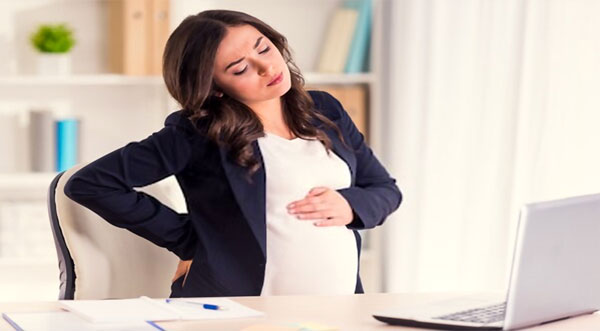 Other than this, it can also cause some abnormalities of the spinal cord or brain of the baby.
If you are pregnant and preparing to utilize a hot tub, then you should follow some precautions.
Beneath, we have given all the stuff that you need to look at as a pregnant woman if you are planning to use a hot tub.
Using Hot Tubs Safely During Pregnancy
We will suggest you not to use the hot tub during the first trimester, even for less than 10 minutes because it can cause some harmful effects on your upcoming baby.
Every human being's body shows different behavior, which means that your body can get overheated sooner or later in comparison to others.
Sitting in a hot tub might seem an excellent option to stretch your muscles, but it's not a great thing to do during pregnancy.
However, you can still appreciate the hot tub time if you follow some precautions.
Beneath are some of the tips that will help in Reducing Health Risks while using a Hot tub during pregnancy.
Don't use the hot tub for over 10 minutes and try to cool your body in between that time. During these 10 minutes or less hot tub session, try to keep the suggested safe Hot tub temperature for pregnancy.
Try to sit on the opposite side of the hot water jets where the temperature is usually low.
Get out of the Hot tub immediately, in case you feel sweaty. In such a condition, make sure to cool yourself.
Ensure that your chest is above the water level in the Hot tub. Sitting in the hot tub when the lower half is inside the water is fine.
Get out of the water without any second thought, in case you experience any discomfort.
Try to keep the water temperature lower so that you don't get overheated.
Using a hot tub during pregnancy is usually not recommended, but if you still want to use it, then strive to follow all the above-given tips.
Hot Tub Water Temperature And Your Body
If you are using warm water, having a temperature higher than your body's temperature, then it will boost your body temperature.
According to health experts, the temperature of a body should not go above 40°C during pregnancy.
A 10-minute hot tub session that contains warm water can quickly help pregnant women in attaining this Inadvisable temperature.
Pregnant women should take extra care of this thing because it can cause different congenital disabilities, including spinal cord and brain defects.
So pregnancy bath temperature Celsius should be around 40 degrees and not higher than this.
Can Hot Tub Cause Miscarriage?
Many people usually ask the question that "Can Hot Tubs Cause Miscarriage?"
According to a 1985 study, having a body temperature higher than above average due to various factors like hot tub can cause some risks relevant to miscarriage.
But Danish opposed this study in 2002, according to which there was not much evidence regarding such things.
Each pregnancy case might be different, so you should only follow your doctor's advice if you want to see yourself and your baby healthier life.
Hot Bath vs. Hot Tub
There is a difference between the hot Bath and hot tub. During bathing, mostly, the body remains outside the water, while that is not the case during the hot tub.
The hot tub is where most of the water remains still in a particular area, and much of the body part remains inside the water while using Hot Tub.
While in Hot Bath, the body is outside the water, which makes the body less likely to overheat, which is not the case in the hot tub.
So the risk of being overheated is quite higher in Hot Tub in comparison to Hot Bath.
Safe Alternatives To Hot Tubs During Pregnancy
One of the most reliable choices, rather than a hot tub, is a standard warm bath. It can deliver the same soothing warm water as you can encounter in a hot tub, but without any risk.
However, ensure that the water temperature is not too hot during the Bath. You also need to follow some similar precautions as in the hot tub.
For example, get out of the hot tub or a warm bath if you feel some signs of discomfort.
Furthermore, you also need to care about slipping. During the second and third trimesters, your balance might need some adjustments, so keep yourself balance to prevent yourself from slipping.
Conclusion
The safe hot tub temperature for pregnancy is 40°C or below.
So before using the hot tub, verify that the temperature is suitable for usage. Additionally, leave the hot tub in case of any discomfort.
Other than this, some doctors disagree to use the hot tub in any condition.
We will suggest you take the doctor's advice before practicing any step because pregnancy is a severe condition, and any action can have a positive or negative effect on a baby's health.
So be careful and follow expert advice so that you don't face any problems during pregnancy.