It is about time that you clean your inflatable hot tub, especially when it is getting quite moldy, and you are worried about how to clean mold from inflatable hot tub?
Even when you do your best with the maintenance of the spa, these natural processes are meant to occur now and then.
To tackle that, we are bringing this detailed step-by-step to help you how to clean mold from inflatable hot tub.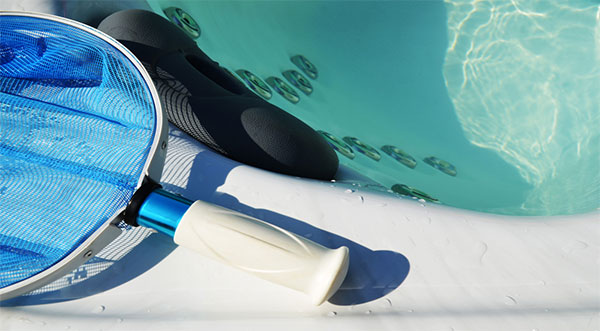 Leading Causes Behind Mold & Algae In a Hot Tub
The major leading cause behind the formation of mold in a hot tub is various lotions and soaps that users utilize.
Even our skin may transfer various substances that will lead to mold formation in the hot tub.
The imbalanced water pH may also promote their formation, and that's one reason why using chemicals is usually recommended.
Mold and Algae are fungi, and they will form in any medium containing water as a result of natural processes.
While mildew isn't much of a problem, you should be concerned about molding since the infestation in its case is worst.
It is quite common, especially when you don't take proper care of your hot tub, and its maintenance remains a matter of negligence by the users.
Cleaning it gets even harder when it sets in jets and filters and starts growing without you even knowing about it for a long while.
Is Algae and Mold Formation in the Hot Tub Dangerous?
Yes, it is, and if you want to learn how to clean mold from inflatable hot tub, this guide will assist you thoroughly.
Its prevention is essential, and if you couldn't do it and now it has developed, you will have to clean it instantly before it imposes any further damage.
You will require the following things for cleaning the spa properly:
A solution usually made by mixing water, detergents, and bleach, etc.
A brush or sponge to ensure the thorough cleaning process.
An anti-bacterial agent after cleaning is encouraged.
A dry towel or cloth for drying purposes.
After getting all of these required materials, here is a quick yet detailed step-by-step guide to cleaning mold for a hot tub:
Must clean the inner and outer surfaces of the inflatable hot tub thoroughly.
Also, remove its filters can them as well since it could be existing there.
To clean a hot tub filter more effectively, you can use a mixture of vinegar and water keeping a 50/50 concentration of both.
Even the air jets require proper cleaning to ensure 100% removal.
You can use dish soap and water to clean it out in a proper way.
Applying a conditioner will ensure a safer hot tub from a mold for a longer time.
And with that, your inflatable hot tub shall be completely free of mold, algae, and any other infestation that may have occurred.
How To Clean Mold From Inflatable Hot Tub and Prevent From Forming Again?
You can only do so much before mold and algae make a return; however, a few measures can always take care of the problem in the long term.
So when it comes to prevention, here are a few tips you must always keep in mind:
Ensures a regular pattern for cleaning filters and air jets from time to time.
Keep your inflatable hot tub cover when not in use to prevent it from forming in the first place.
Maintain a balanced pH level of water by adding the required chemicals.
You must the hot tub's sanitation with precision.
Follow every written instruction in the tub manual and never neglect it.
All of these tips can be pretty handy and will certainly ensure mold and algae prevention in your inflatable or fixed hot tub.
Conclusion
So this was our detailed step-by-step guide on how to disinfect a hot tub from mold and algae.
Leave us your queries and feedback in the comments section, and we shall answer them asap!