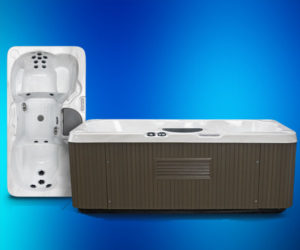 Are you tired of cleaning your hot tub again and again but not seeing any excellent results in terms of cleanness?
If that is the same case, then don't worry because we have a solution for you.
So, we are telling you about How to Clean a Hot Tub that has been sitting.
This article will help you in making the hot tub refining process much more manageable.
How To Clean A Hot Tub That Has Been Sitting?
Before changing your hot tub that has been sitting for the first time, learn how to drain and clean your hot tub in the right way.
Why Does A Hot Tub Need To Be Clean?
Water that stays in a hot tub for one or more weeks can start growing bacteria and algae. The bacteria cause in such water can cause harmful diseases such as dengue.
No one will want to swim in such a dirty liquid, so you should clean up the sitting water in a hot tub after a specific interval.
Removing the water from the hot tub daily can be tiresome work to do, so we will recommend you to set up a particular day period, after which you have to clean up the hot tub.
When Should You Do It?
Now the question is, how can we know that the hot tub needs to go through the cleaning and draining process? Below are some signs that will tell you that you need to clean up your hot tub as soon as possible.
Water seems dirty
The hot tub is producing a bad smell
You didn't use the hot tub for quite a long time
Many people have used it within a short time
If you locate any of the above circumstances, then ensure to keep your hot tub before using it again.
How Often Should You Do It?
Apart from all the given circumstances, you should wash your hot tub quarterly. You must clean the hot tub regularly, whether it seems dirty or not.
Cleaning up the hot tub will keep all the bacteria and other things away, which is quite essential for a fresh and healthy environment.
To do all the cleaning process, you should have all the required instruments and instructions. Other than this, a few people keep the Hot tub sitting empty for years.
If you are not going to utilize the hot tub for a long time, then we will advise you to remove all the water from it. But can you leave a hot tub empty? The answer is yes, you can do it, but make sure to take all precautions before doing it.
Test The Filter System
A filter system can help you in cleaning the hot tub. But before using the filter system, ensure that it is in proper working condition. To reach the level of mid-skimmer, you can add extra water to the hot tub.
You should operate the filter pump at low as well as high speed so that it can eject a blockage in the pipes. Jet and circulation are two types of pumps that you can employ for this purpose.
Drain & Clean Hot Tub
One of the best methods to wash a hot tub having water in it is by draining it. If you are 100% sure that the water present in the hot tub is clean, then you can leave this step.
You can employ various devices for draining purposes. However, most of the hot tub has a small port that supports the user in flowing water.
As you have removed the dirty water, now you need to purify the hot tub. You can easily clean the hot tub with the assistance of some chemicals. Now refill & Purge your hot tub.
Clean The Filter
The hot tub arrives with a filter that helps in removing any invisible dirt such as body oils, dust particles, etc. The water moves through the hot Tub filter, which catches all the undesired things in its folds.
So it is necessary to clean your filter after an interval. To refine the filter, you can use a filter cleaning spray that is designed especially for this purpose. However, you should clean your hot tub filter more often.
Clean A Hot Tub Cover
In case you are using a hot tub cover, then make sure to clean it up after regular intervals. You should also use protectants to guard the hot tub against sun damage.
However, if your hot tub doesn't have any cover, then you will have to waste a lot of money on chemicals, water, etc. so try to use a hot tub cover. Rather than spending your cash on chemicals, test the hot tub covers.
How Can You Clean A Hot Tub With Vinegar?
Vinegar is another excellent source of cleaning the hot tub. Most people have a question in their minds about how to clean a hot tub with vinegar?
To wash your hot tub, add one gallon of vinegar in the hot tub and wait for a little time so that it gets completely soaked.
Now discharge all the undiluted vinegar with the help of a cloth. Following this, wash the hot tub with warm water. Now you will see a much better result in terms of cleanliness.
How Can You Clean A Hot Tub Without Draining It?
You might also want to know how to clean a hot tub without draining it? To refine the hot tub without wasting, you must clean the hot tub.
For this process, you might require a particular chemical that can assist you in eliminating biofilm and other stuff present in the pipes. You can use Jet Clean for excluding biofilm and other impurities.
At the same time, you should also run the pump system. Running the pump system will move all the impurities to the surface. Now you can use the blower and jet pump to eject other bacterial colonies.
Conclusion
After reading the article, you must become aware of how to clean a hot tub that has been sitting. To keep the best hot tubs in their most exceptional conditions, make sure to follow all the given steps.